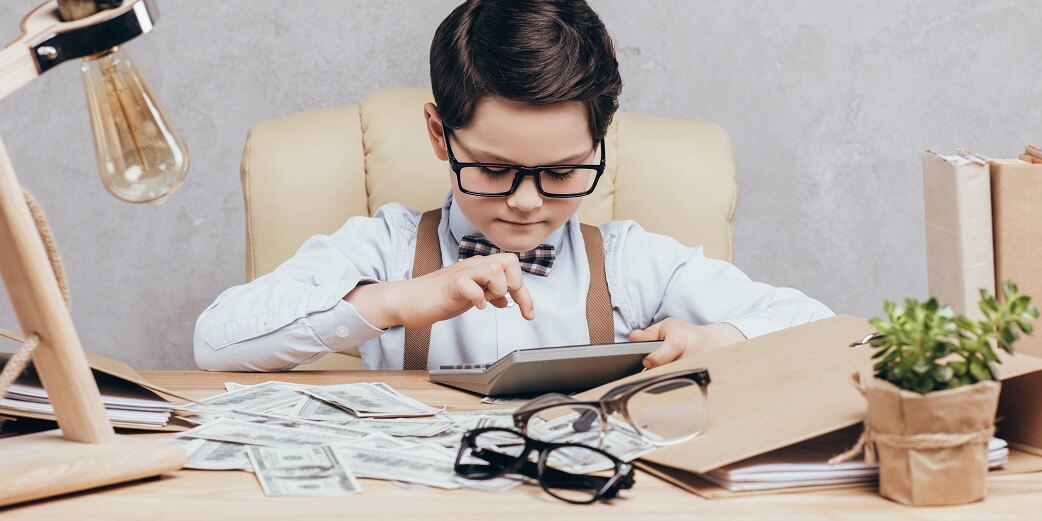 6 tips for teaching your kids about budgeting
Learning to budget is a long-term process. In theory, budgeting may seem simple, but pretty often, even adults don't follow one. So, it is essential to teach your child how to manage money and do some common actions with it.
There is a question when parents should start to teach their kids budgeting. According to the University of Cambridge research, children are formed by the age of 7 years old, and they are "able to cognitively "represent " value." (Dr. David Whitebread and Dr. Sue Bingham, University of Cambridge). But the very basics may be given even earlier.
1. Be an example
It will not be possible for a three-year-old child to explain what the market is and how it works. Likewise, it will not be easy to convince him that he should be careful with the waste of money. It is best to teach your child by example. Try to show more and not tell how to be in different situations. Kids notice and reflect everything you're doing. If you buy a plastic bag each time in the grocery, they will remember and won't see a necessity to take one from home.
Let your kid participate in family budget discussions. The process will involve them, therefore, making learning more productive. Your child should know where the money comes from and what it spends on. It's even better to describe every position in an understandable way. This is for food, this is for school, for water, car, etc. Moreover, it is not difficult to visualize it with the help of drawings so that the child clearly understands the principle of income and expense.
2. Set the saving goal
This tip works with little children as well as with teenagers. Goals can be various — college, new skateboard or expensive doll. The most common but really working instrument is an empty jar. Kids will learn the importance of giving, saving and spending. Moreover, they may feel like an adult and carry little responsibility for their budget.
Let your child have their own budget and cash. Without practice, it's impossible to learn anything.
---
You may also be interested:
10 ways to teach your child to save money: useful tips which will help you to teach your kid saving skills 💰
---
3. Wants and needs
Since children have their own budget, a new issue appears — opportunity cost. Parents should explain what the priorities are. In age 3-8, opportunity cost won't be so crucial, for example, a new Lego or Happy Meal. Even here, your kid should understand that there is food at home, so he or she won't be hungry. If the child spends money on fast food, it will require a long time to save on that Lego. For teenagers, this issue is more relevant — for instance, new fashion shoes or a concert ticket. Or even saving that money for the future, college, license, etc.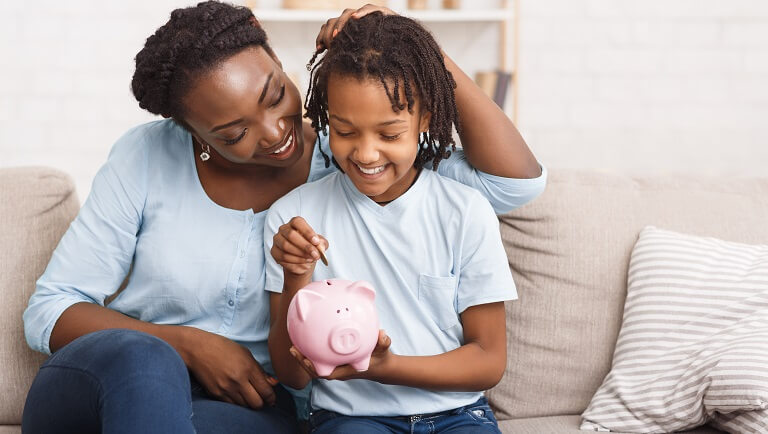 To help your kid discuss their wants and needs, you should explain this cross-line between need and pleasure. Going back to the sneakers and concert example. For sure, the concert would give your children a unique experience, but they have to understand that sneakers are long-term spending. But if the kid really wants to get a good higher education, feels its significance, for sure, he or she will choose to save money. The very thing is again in priorities.
4. A personal bank account
Having a bank account takes money managing on a higher level. Before the age of 15, show and tell your child how your bank account works. It will give him basic knowledge by the time he starts his own. So, allow your kid to create one.
Speaking about banks, there are few dangers about which teenagers should know before they meet them. First of all, credit cards. After getting 18 years old, they'll get hounded by credit card offers. Young minds may find the idea of credit cards pretty attractive, especially in college. Your mission is to tell them what debt is and why it's not the best idea to get into it.
5. Earning money
When kids feel the limit of their budget and at the same time the growth of wishes, they will think about getting income. It's normal in teenage. Let them do this. Of course, keep track of where the child is going to work and what his job is. But there is nothing unusual about being busy — don't limit it. Encourage teens to work. They will learn that money doesn't appear from anywhere. Moreover, after earning their own money, they will spend it more accurately. Working would teach kids the value of money.
6. Let the mistakes be
Kids are still kids. Without any doubt, they will make mistakes, spend money on something useless or even face scammers. As a parent, you should help and support your child, not blame. It can happen to everyone. Better if such lessons of life occur at a young age when parents can do something with this. Mistakes are the best teachers. Next time the kid will think twice.
Teaching children budgeting won't be easy. We mentioned about mistakes. They may happen not only twice but lots of times. The very thing is that the hard work is worth it. You will let your kid in adult life with less worrying about their welfare.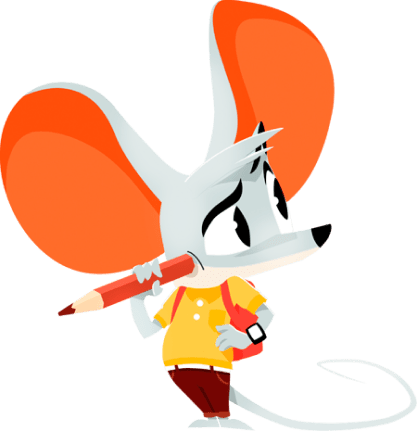 Subscribe to EdCraft!
Leave an e-mail so you don't miss
new engaging articles