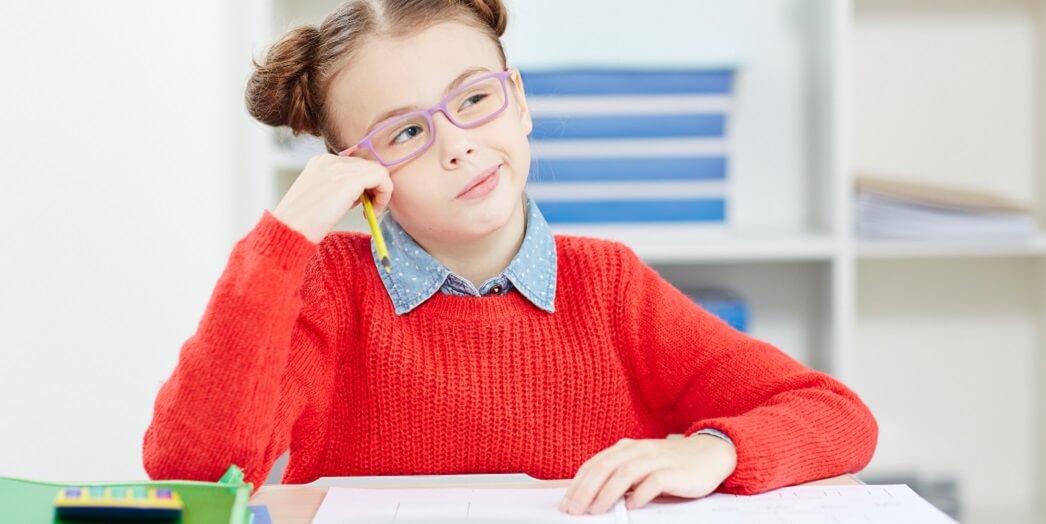 How to teach kids critical thinking
Every day more and more people realize how important critical thinking is. In today's world, full of different information, influencers, web-content, fake news, and various opinions that seem to be facts, critical thinking is one of the biggest superpowers of a mature and competitive personality. So, why not help your child and push him or her to this skill as soon as possible?
To begin with, what is critical thinking, in general? It is a mixture of skills such as decision-making, finding analogies and causal links between events and processes, suggesting hypotheses, etc. Critical thinking is supposed to help you not to get lost in controversial information.
Some people claim that such a model of thinking might mute the flow of creativity in children. However, it's totally the opposite — critical thinking will help kids broaden mind borders and find a field for new ideas. This skill is essential for everyone, but, as known, children usually learn things faster than adults. So it would be a great idea to explore this kind of thinking from primary school or even earlier.
Why is critical thinking important for kids?
Let's see in what way critical thinking can improve your child's life.
Firstly, it is a beneficial method to explore the world. If a child learns things using critical thinking, he or she will avoid loads of mistakes and misleadings which could have traumatized him/her.
Secondly, this skill makes a mind work faster. When things don't make sense from first sight — think the situation over with a critical approach, and the puzzle will soon be complete.
Thirdly, critical thinking is good support in school subjects. For instance, children with developed thinking habits are more likely to succeed in their exams. Moreover, it will be useful for every kid, no matter what direction he or she chooses. Language learners will improve faster if they use this approach; future inventors will do better with the projects after learning the basics of critical thinking; science pupils will do their research more deeply and consciously.
How to develop critical thinking in a child?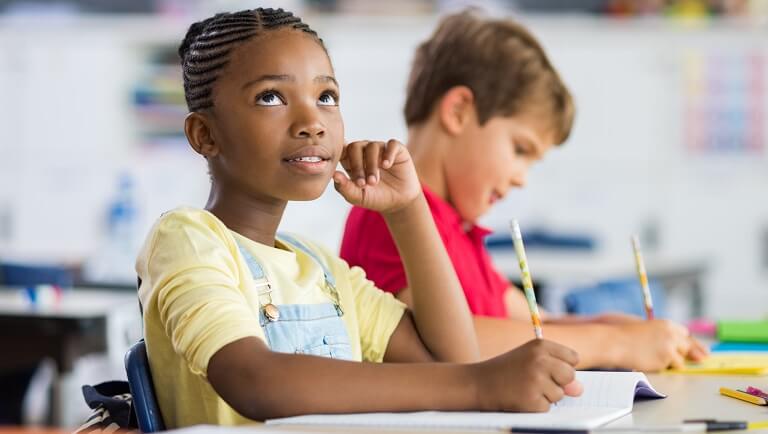 But what should adults do to help children gain this skill? There are some tips. They would be useful in your everyday conversations as well as on special seminars.
Role model
The easiest way to teach a kid something is to uphold the same principles you want to cultivate in him/her. It never hurts to learn some critical thinking skills yourself. Thus, you will help your child learn essential skills in practice and improve your own way of thinking. Be sure your child will look up to you and, sooner or later, will try to adopt your thinking habits.
No instructions
You probably know that there is a method of teaching children to swim, when an "instructor" just throws a child into the water to awaken his/her survival instincts and, at the same time, watches him/her closely to give a hand at the critical moment. Roughly speaking, the same method is very effective in terms of critical thinking. You let a child do something on his/her own and take all the risks. Afterward, it is necessary to discuss everything and figure out how it could have been done differently. Surely, everything should be within the norm — don't forget that, first of all, you are a responsible parent.
More questions
Encourage your kid to be curious. Yes, it can be quite exhausting to reply to all the why's and what's all day long, but your child will definitely be grateful for it in the future. You'd better teach a child to avoid taking everything for granted. Instead of that, explain to him/her the importance of critical research even in everyday issues. If this useful habit is formed in childhood, there will be much fewer problems in high school and adulthood.
Agree/Disagree
If a person can express his/her agreement or disagreement with something, that means he/she is able to think critically. However, there is a thing — in addition to the statement, it is necessary to attach an explanation. Another way to help a child develop his/her thought is to ask more specifically: Is it right or wrong? True? False? Normal? All these questions will put a child in a position where critical thinking is required.
Good listening
This sort of soft skills is crucial in lots of professions nowadays but, at the same time, it is helpful in everyday life. When a person is a good listener, he/she doesn't stop talking just for some personal reasons. It means that a person gives another one space and time to express his/her own ideas, without drawing all the attention to oneself. A good listener will not cause pressure and push his/her thoughts when an opponent doesn't want it. Also, such a person will be sincerely interested in another person and new statements.
Clear meaning
This can be easily illustrated with a school studying. When a child learns something from a history textbook, he/she doesn't need to learn it by heart. The point is to understand all the processes and causal links and be able to reproduce them in your own words. So, if you are not sure your child gets something right, ask him/her to clarify the meaning of his/her words. Ideally, a kid would explain the point in the narrative but keeping the main sense.
Biases matter
Even some adults often forget how strong the affection of biases could be — not to mention children. It's a great idea to talk to your child about stereotypes, emotional intelligence, and prejudice and find a common solution on how to overcome their influence on our way of thinking.
All in all, parents and teachers should pay attention to developing their children's critical thinking but without tight control. The best thing to do is give kids enough freedom to make their own decisions and, simultaneously, be ready to discuss difficulties they might encounter. Although children don't know much about this world, they are people, only a bit smaller than adults. So treat them with respect, help them explore things, talk to them properly and don't forget that you were young, too. It's not much, but it's an important job to do.
Critical thinking activities for kids
Finally, we offer you some activities that would be beneficial in learning critical thinking skills. You can practice them all with your child, and in some time, you will find out which one works out for you.
Tell me why
Imagine your kid is telling you a story from school. He or she disapproves of a classmate's action. Try to develop this thought by asking why this action doesn't seem right. You can also continue this discussion with a question like "Why should he/she act in a different way?" or "Why wouldn't you act like this?".
Question by question
Be cautious not to make a discussion overloaded — just one question at a time. Let's go on with the same example: we start with a generalization like "Is it always inappropriate to act like this?" encouraging a kid to search for a counter-example. Then we listen to it and put it on a test with a question like "In this particular situation, was there any chance to act differently, or was it a necessity?"
Open up
Generally speaking, all sorts of questions help learn critical thinking. Not only make your kid ask as many things as possible but also get yourself into a habit of asking him or her about their mindset. We have already mentioned the importance of the question "Why?" but, in addition to it, you can ask for clarification of some thoughts or for more information on a subject. Show your child that it is significant to be able to support your statements with examples — ask him/her to give you one. Also, one of the main things to do is to link conditions with a situation. To develop this side of skill, ask a child what the particular situation depends on.
Predictions
One side of critical thinking is predicting conclusions, however, not wizard-like but with the help of analytical skills and logic. Ask your child a question, "What would happen if I did this?" and discuss the answer. You can also train this skill while reading or watching a film. At the crisis moment of a plot, try to stop for a second and ask your kid to predict what will happen next and why. This activity develops imagination and creativity, not to mention critical thinking.
Time to write
It is widely known that writing helps students bear new information in mind and make their statements clearer and more reasonable. Though children are not fancy to use pens and copybooks in today's world, replacing them with laptops and smartphones, it is beneficial to write down your thoughts on paper. Make it a merry game for a kid, like writing a letter to your future self or creating a script for a Hollywood movie. Later on, this will help a child in scientific research in school or university.
Debating club
No matter how close you are with your child, he or she needs other kids of the same age around. They can be found in a debating club — a place where children learn the art of discussion. Some schools offer these facilities but if there is no such place in your school, try to find it someplace in your area. Debating club is an excellent opportunity to raise a child's self-confidence and improve critical thinking skills via discussions on relevant topics.
To conclude, critical thinking is a crucial part of a strong personality. Like most of the skills, it's better to teach critical thinking to children — not only because they take in new information faster than grown-ups, but also because it is hard to change an adult person's mindset. Critical thinking will make your child successful in many ways: from school homework to comfort living in modern post-industrial society.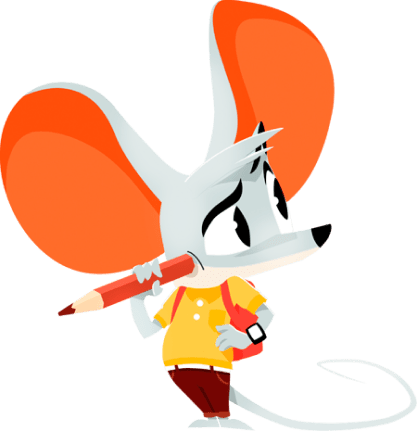 Subscribe to EdCraft!
Leave an e-mail so you don't miss
new engaging articles