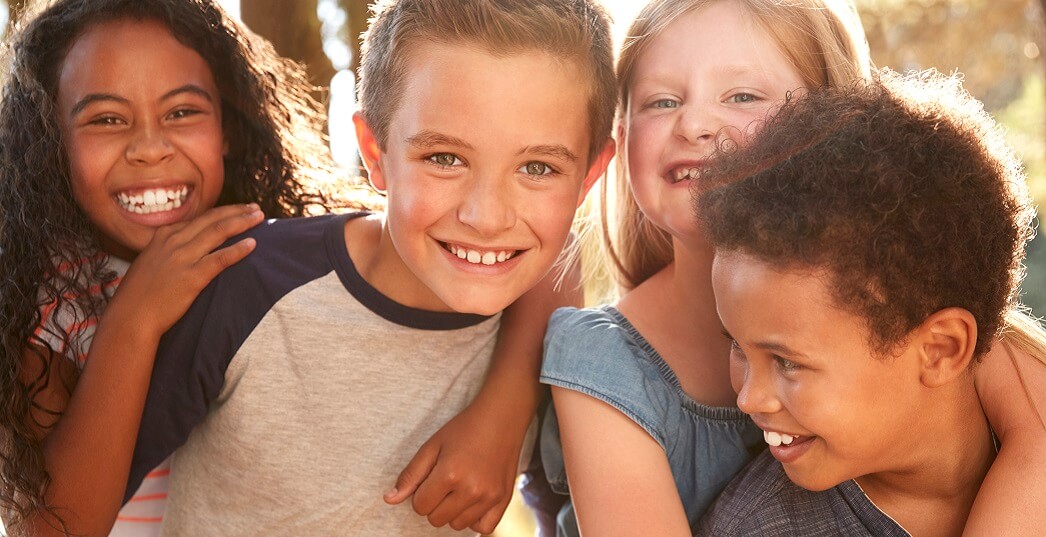 Social-emotional learning games & activities for kids
Social and emotional learning is an important part of growing kids up. It lays on a personality foundation and helps children face challenges at kindergarten, school, university, and their whole life. To support SEL at home, read this article and find activities for kids of different ages.
What is SEL, and why is it important?
Social-emotional learning means a set of skills that we need to live a happy and successful life. We build these skills in early childhood and then develop them throughout our adulthood. As parents, we are responsible for how well our kids will be prepared to face challenges emotionally and socially. Social and emotional learning includes creating healthy environments to help kids' development.
SEL consists of five core components:
Self-awareness. It means that a kid recognizes emotions and thoughts. He understands how emotions affect behavior.
Self-management. This skill helps us to control behaviors, emotions, and thoughts thanks to wise time organization.
Social awareness. Thanks to it, we understand other people, have empathy and can find support from others.
Relationship skills. Social skills help us to communicate, cooperate, resist negative pressure and offer help.
Responsible decision-making. It means that one takes responsibility for his or her actions and is capable of making ethical and respectful choices about personal behavior.
Social-emotional activities for preschoolers
You'll find easy social-emotional activities for toddlers and preschoolers below. These games help them build emotional awareness and empathy. Pay attention that children of preschool age have big emotions, but kids are almost incapable of controlling them. That's why emotional learning at this period should be your top priority.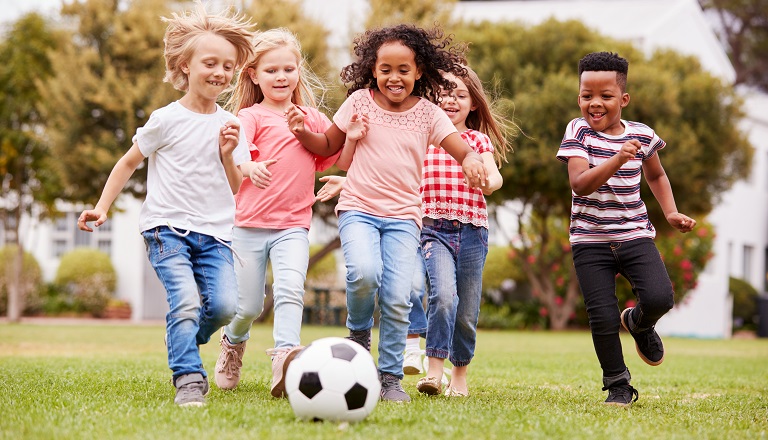 It's not enough to tell kids the importance of loving and caring. Parents need to show it in practice. Playtime is the perfect tool to teach kids to love and understand each other. So, let's cut to the chase! You'll find games on cooperation and emotional development. There are funny activities that put your kid on a cloud nine.
Roleplay with puppets
The game will help kids to regulate their feelings and study to manage various social situations. The puppet game is the perfect way to explain a kid's various feelings. You also can use it to explore the acceptable way of expression. You can use several puppets. Each of them should associate one emotion — for example, happiness, sadness, jealousy, and offense. Ask how we can express our feelings? Or what should we do in difficult situations?
Feelings charades
Ask kids to draw feeling faces on index cards. Then mix them. Rules are simple: In turn, pick one card and act out a feeling on the card. Other players need to guess what emotion it is.
List "What makes a good friend?"
Making friends is a challenge for almost every kid. A regular conversation about friends will help kids to have a proper idea of friendship. Discuss the topic "What makes a good friend?" Let children tell the quality of good friends. Write these qualities in the list. Then draw a picture of a good friend together and put it somewhere as a reminder.
Turn-taking games
Games with family or friends are the ideal way to experience emotions caused by winning, losing, and turn-taking. Many educational games will also help develop a host of skills and get some new knowledge for kids.
Sports games
Sports games are a perfect means to develop social skills for kids. Playing volleyball or football, they will study to cooperate, respect each other and protect themselves if necessary.
Stories with emotional content for preschoolers
Funny, thrilling, and instructive books focus kids on important aspects of interaction. They give opportunities to develop empathy and discuss various controversial situations.
Sani and Suri. Author: Shilpi Pradhan, Illustrator: Yuvaka Srestha. This book is for kids 2-5 years who just take the first steps on their reading journey.
Teju's Shadow — Dealing with fear. The short story for toddlers to explore fear and how to control it.
Sizwe'a Smile — Something you can give away and keep! This story tells how important it is to smile, why it is a gift that makes people happy. The game: 2-5 years. Author: Vianne Venter.
Explore My Emotions — Colouring and Activity Book. Age: 2-5 years. This activity book will help kids to talk about their emotions through art.
Who Stole Bhaiya's Smile — Picture Book about depression by Sanjana Kapur. This book helps children to understand their feelings.
Hippo Wants to Dance — a story about animals and emotions by Sam Beckbessinger. This short animal story is for children 2-5 years old. It teaches lots of lessons about respecting others' boundaries.
Social-emotional activities for elementary students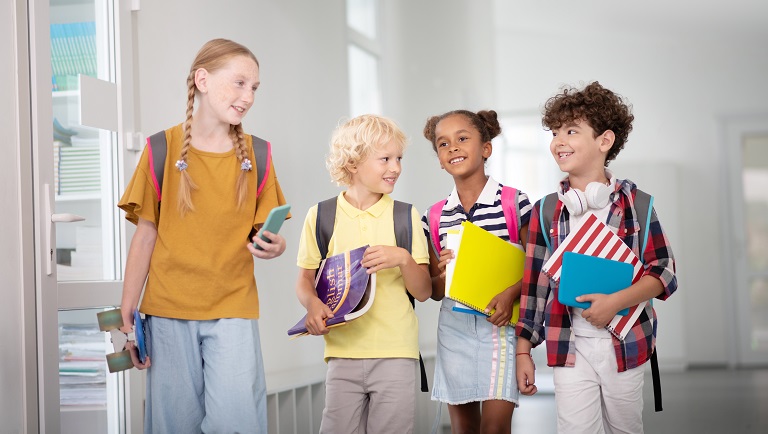 As at elementary school children begin to interact more, it's important to develop social skills. At this age, we continue explaining the consequences of negative words and actions as well as feelings. Respecting others' boundaries and expressing oneself are priorities too.
A gratitude journal
This activity will help to build positive thoughts patterns and avoid depression. Besides, kids have an opportunity to increase their self-management and self-awareness. It will focus them on positive aspects. Ask a kid to write specific aspects and encourage deeper thinking. For example, ask questions: "What can you do right now to feel grateful?" or "What thing, event, or person have made you feel grateful today?"
A schedule or list of to-do's
This activity helps kids to manage their emotions and schedule their days. As a result, they will be more responsible for their decisions. A schedule helps to analyze previous days, find out what was wrong and how to make it better tomorrow. Help children by asking them the following questions: What would you like to do tomorrow? Let's make a list. When you have written the schedule, you can ask: "What things have we accomplished today? What part of the day did you like more?"
Create a peaceful place
Sometimes everyone needs to stay alone in a calm and safe place. Offer a kid to create a cute place where he or you both could spend some peace minutes. This activity helps a kid to search for ways of handling emotions.
Check-ins
Without realizing we bring our emotions everywhere — at school, the play yard, and home. Sometimes we can hardly understand them. That's why it's important to ask kids about their feelings. You can do it with the help of checklists. Ask children how they feel. Let them express big emotions. Besides, you may also share your feelings. That helps respect the feelings of other people.
Art activities
It is a great way to express one's feelings and relieve stress levels. For example, listen to music with kids and ask them to tell what they feel.
Stories with emotional content for elementary schoolers aged 7-10
Me and My Feelings: A Kids' Guide to Understanding and Expressing Themselves by Vanessa Green Allen. The interactive books remind schoolers of the importance of handling emotions.
My Inside Weather — How to handle emotions by Jen Thorpe, Lara Berge, Emma Beckett. This book becomes a perfect tool to explain kids' emotions and the importance of understanding feelings.
The Jealousy Germ — A perfect picture book for elementary school emotional intelligence lessons. The entertaining story shows us how negative emotions affect us.
Angry Akku — Children's Story on Handling Emotions by Vinayak Varma. Reading this book, kids focus their attention on the theme of handling their anger.
Just Ask!: Be Different, Be Brave, Be You by Sonia Sotomayor. This book is about differences that make each of us unique.
Social-emotional games and activities for middle school
In middle school, kids have new responsibilities. Besides, social relationships become deeper and more difficult. Don't ignore SEL at this period.
Journal writing
Offer kids to describe their feelings and learn themselves through writing. For example, to write in the journal once a week. You can offer some questions for consideration: "What's your favorite hobby?", "What is confidence, and what makes you feel confident?", "What does self-care mean to you?
Debating
Debating teaches one to respect peers, formulate one's thoughts and feelings and protect one's position properly. That's why I involve a kid in debating at home. Offer some debating questions and make structured arguments with the kid.
Celebrations
Offer kids to organize some celebrations. It helps to raise their responsibility, time-management, budgeting, etc. Ask them to pick a theme of celebration, send invites, decorate the room, plan and run activities. You will be surprised at what great ideas he has!
Stories with emotional content for kids aged 10-14
Henry — The Goose Who Got To Love by Amadeus Vultznick. With its courageous heroes, this touchy book becomes a perfect example of perseverance and optimism for kids.
Sticky Brains — Mindfulness training by Nicole Libin, Ph.illustrated by Cam Marsollier. This book teaches kids positive thinking and mindfulness. The heroine of this book is Sarah, a girl who always pays attention to bad things that happen to her. Then she finds out that bad things stick to us.
Emotional Intelligence for Teens Activity Book. Age:10-13. Thanks to this book, teenagers will learn new skills and raise their emotional intelligence to a new level.
What is Love — Children's Biography of Helen Keller. The book tells what love is and how we need to protect this feeling.
Apps that help children to handle their feelings
Understanding emotions and choosing the right means to channel feelings is rather challenging for kids. The apps below will teach both parents and children to stay calm and happy.
Breathe, Think, Do with Sesame. This app supports managing negative emotions and anger issues.
Calm. This is a perfect app to teach a kid to meditate.
Mindfulness for Children. The app teaches breathing exercises to handle emotions.
HelloMind. The app helps change negative thought patterns such as low-esteem and fears.
HeadSpace. Kids can meditate using one of the topics: wake up, sleep, calm, focus, and kindness.
Magnificent board games to practice emotional and social skills
A penny for your thoughts. Looking for games to help kids to cope with difficulties? Then use "A penny for your thoughts". This is an excellent way to talk about big emotions with a teenager.
Q's Race to The Top. This is a 2 in 1 game as you can kill two birds with one stone — to stimulate kids to do physical activities as well as to start conversations.
PeaceMakers is a good game for developing mindfulness. Cards of this game help kids to understand inner feelings and to bond them with the outer world. It is a cooperative and funny game that is perfect for a go-to game.
Bubble Talk. The game teaches to take other people's perspectives, as every participant of the game becomes a judge and picks a caption that they think fits the image best.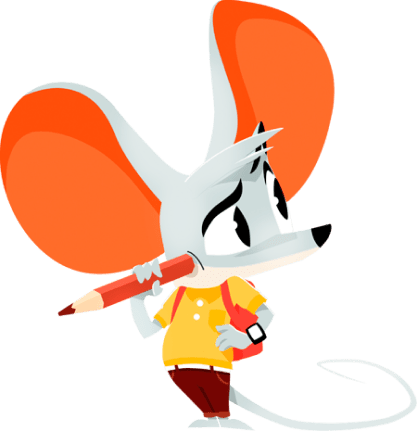 Subscribe to EdCraft!
Leave an e-mail so you don't miss
new engaging articles