Social-emotional
learning for kids
Interactive story-driven games and courses for developing social and emotional skills in kids 6-13 years old.
TRY DEMO NOW FOR FREE
TRY DEMO NOW FOR FREE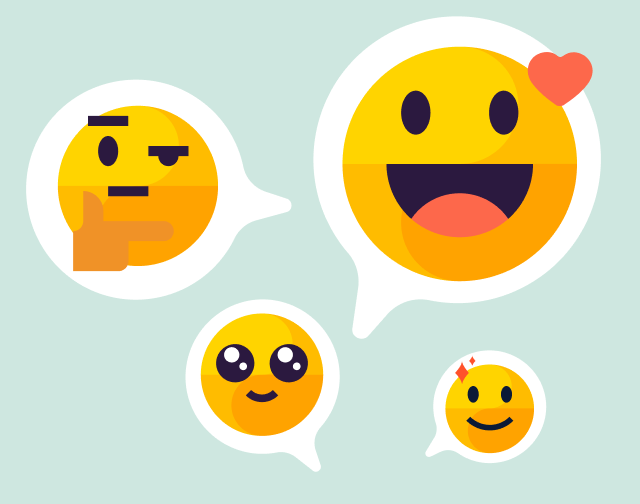 What is SEL?
Social-emotional learning (SEL) is a special mindset that enables a person to successfully achieve goals, managing his or her emotions, establishing healthy relationships, and making wise, rational choices. SEL contains five components:
START FREE TRIAL
What are the benefits of SEL for children?
Healthy communication
Socially and emotionally complete children find it easy to make friends and resolve any conflict peacefully, without being rejected or isolated.
Prevention of bullying
Children with a high level of social-emotional skills are more likely to avoid being bullied in school, as well as acting aggressively toward their peers.
Better academic performance
Children's social-emotional competence affects their academic performance and decreases major disciplinary incidents due to the developed empathy.
Happy and successful life
In the long run, greater social and emotional awareness leads to career success, healthy working, and personal relationships and reduces criminal behavior.
Edcraft provides interactive games and courses on SEL for kids
Every parent wishes for his or her child to be healthy and competitive in all areas of life. Social-emotional learning is a major component of present and future success. Our SEL course will help your kid develop crucial soft skills and communicate with the outer world without difficulties. The course consists of the following units:

START FREE TRIAL
Try EdCraft social-emotional learning course for free
SEL for kids course demo
Check out our story-driven interactive games that your kids will face in our social-emotional learning courses. It takes only 10 minutes.
Free of charge. No signup required!
TRY DEMO NOW FOR FREE
Learn the social skills of the future with EdCraft!
START FREE TRIAL
Through situational games children acquire skills vital for success in school, at work and in life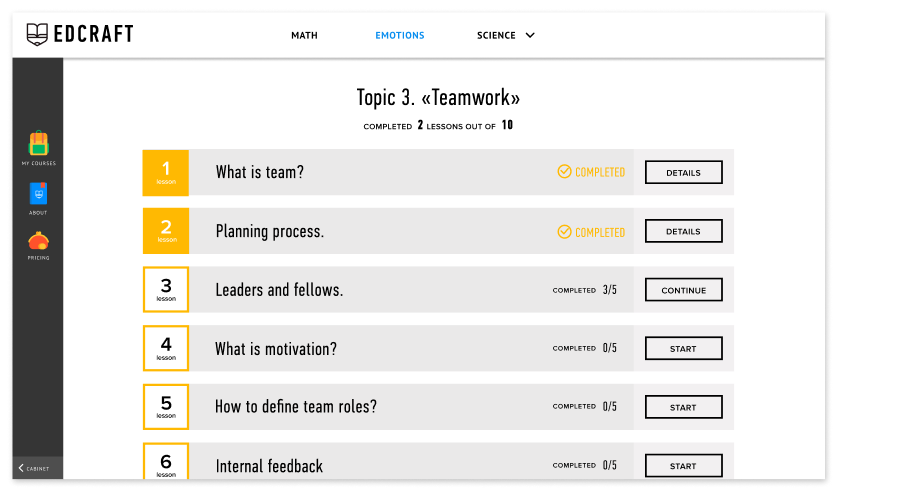 SOPHISTICATED PROGRAM
Units are developed on the basis of the best sources, the expertise of methodologists and psychologists, divided into 10 lessons with gamified tasks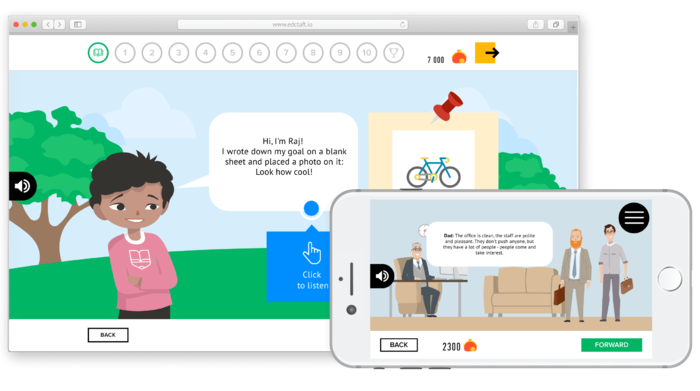 INTERACTIVE GAME STURCTURE
The child solves plot game problems to learn new topics and consolidate what he has learned in each course. No boredom! All the tasks are unique!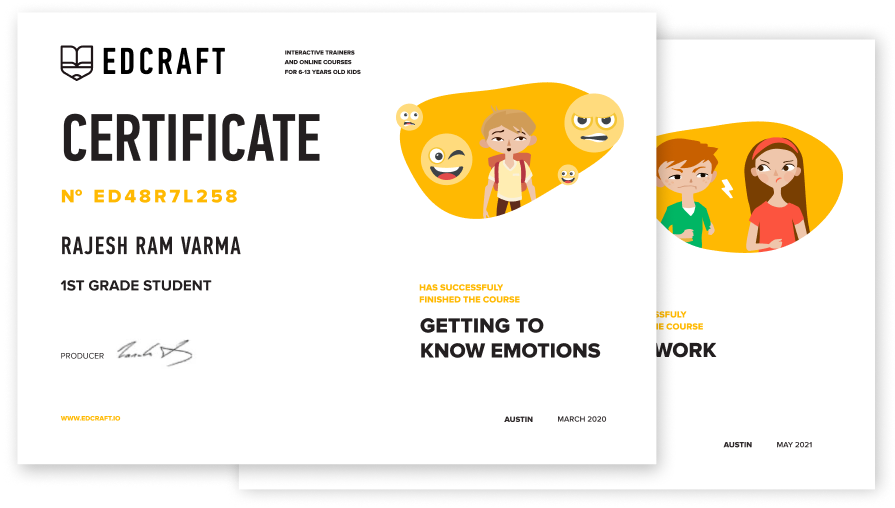 KNOWLEDGE TESTS AND REWARDS
At the end of each course, the child takes a test or completes a game, receiving a diploma if successful. You will be confident in your kid's knowledge!
On our social & emotional learning courses kids solve tricky social puzzles based on real life situations
Crucial research outcomes for SEL
START FREE TRIAL
Frequently asked questions about SEL
START FREE TRIAL
What else do we have in EdCraft?
Complete by yourself or together with your kid. It's fun, educational and takes only up to 10 minutes for the demo lesson.