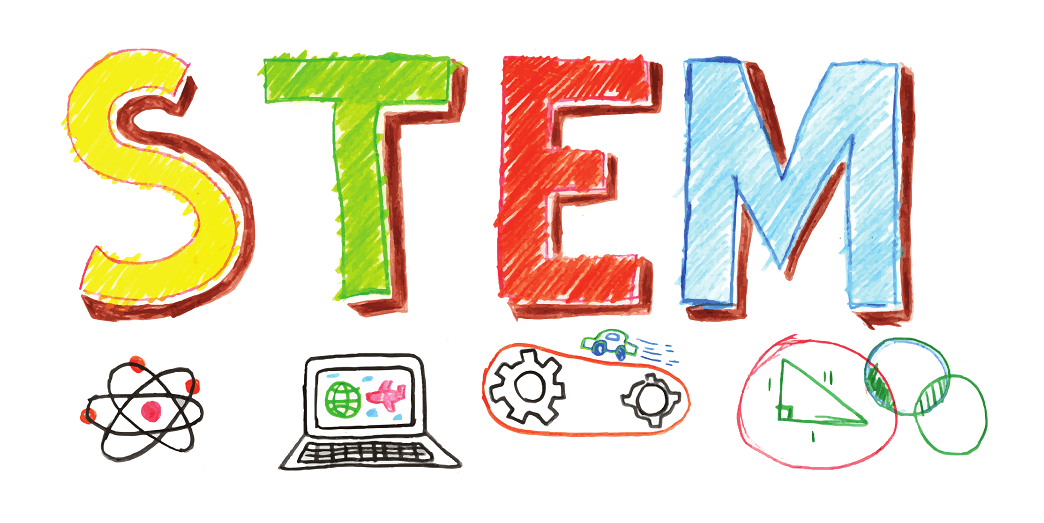 What is stem education?
Probably anybody who has kids aged 5 to 16 years old has heard the term STEM somewhere. By now, it has become apparent that STEM is a major trend in global education. But how can you determine whether this innovative method is suitable for your child? If you are looking for an answer to this question or trying to figure out the direction of your child's education path, learning more about STEM may be helpful.
In this article, we give an overview of this teaching method with its pros and cons. You will find out how your child can benefit from STEM-classes and get recommendations on how to develop STEM skills from a young age.
What are STEM and STEAM?
Globally the term is used to define a teaching method as well as curriculum choices in schools and majors in universities. The name STEM contains an abbreviation for the disciplines that are becoming the most sought-after:
S – science
T – technology
E – engineering
M – mathematics.
These areas promote the development of intellectual abilities and the involvement of children in scientific and technical creativity.
The United States is the leading country promoting this type of education. The term STEM was approved by the National Science Foundation and is used by many organizations to define development in new technology, computer science, mathematical sciences, chemistry, geology, physics, and astronomy.
STEM is also used to define the type of work and in matters of national security and immigration policy. For example, the U.S. Department of Education has a College Assistance Migrant Program, which is aligned with the aims of the Federal Government's strategic plan for STEM education.
STEAM is an updated term that wants to integrate creativity into STEM disciplines. The additional letter A stands for "art". Current education thus emphasizes the importance of creativity in today's innovative technologies.
According to some studies, art can help bring STEM and educational effectiveness all together to the next level. The STEAM program's advantage is its close connection to the world around, which motivates students even more.
Furthermore, many educators have noticed that art helps to solve students' problems with communication, socialization, and self-expression. For example, in Asian countries, all students necessarily practice one of the arts: painting, calligraphy, singing, or music.
Art removes limitations and teaches discipline, observation, and creativity. Thanks to this approach, modern gadgets are consumer-friendly and amazing in their design.
What is so special about STEM?
It seems that all these subjects mentioned in STEM: mathematics, natural sciences, and others are already present in any school curricula. So what is the difference between learning mathematics, chemistry, and physics at school and taking STEM classes?
The peculiarity of the STEM approach is that all the disciplines in it are closely interconnected and are taught in a way so to resemble real-life situations.
In traditional curricula, students learn science through separate subjects and mostly at the theoretical level. Remember how hard it was to figure out why it is necessary to memorize seemingly meaningless formulas and theorem in school? Often you would find yourself wondering what you are supposed to do with all this information. What is the use of it?
Well, that type of educational approach does not inspire kids. Moreover, the amount of information available with a single tap on your smartphone has made it unnecessary and irrelevant to simply know facts and theory.
STEM classes integrate different areas of physics, chemistry, mathematics, and programming into a single teaching scheme. They are not just separate subjects anymore. Instead, they are merged into projects and tasks like assembling a robot, launching a space rocket, purifying oil, etc.
Such an educational environment helps children not only to acquire knowledge but to immediately learn how to apply it. Children get a chance to "try on" being engineers, astrophysicists, technologists, and many more. This helps to address such a pressing concern as career guidance.
What do students do during STEM classes?
STEM classes can take a completely free form. Sometimes children do not even notice that they are learning because the classes resemble live play and experimenting.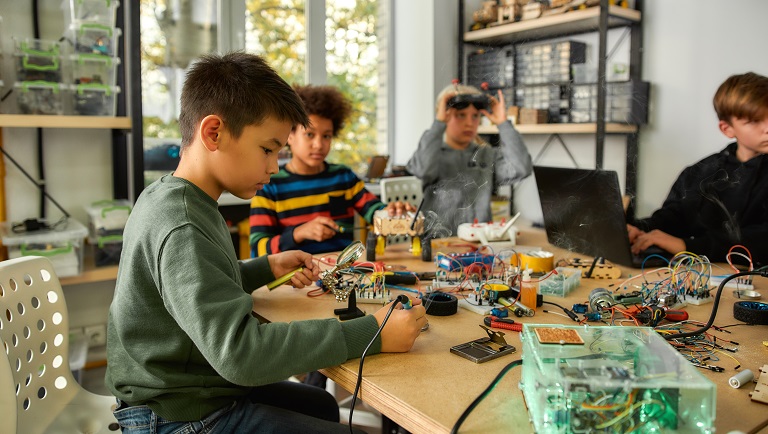 Most classes are conducted in an interactive manner, where students are allowed to explore and run various experiments and tests to overcome non-standard problems. They hand-assemble electrical circuits, solder microcircuits, and connect devices to them. Often, lessons occur in special laboratories, or students get to use educational equipment, 3D printers, and LEGO robotics kits.
In physics, students can be asked to build a model of a bridge. By constructing it, they check their calculations in reality. As well as real-life engineers and scientists, they spend time testing prototypes and experiments.
High school students may learn about cryptography — a science that brings together mathematics and computer science. It explores ways to encrypt and transmit information and sensitive data. In programming class, they may study digital linguistics, which deals with creating new interfaces of communication between a human and a computer.
Some experiments can even lead to real-life inventions. During his studies, one of the graduates developed an innovative project "Wet lawn as a source of energy". He put his knowledge of the basic principles of chemistry, biology, and physics to produce electric current thanks to chemical reactions happening during photosynthesis. Consequently, he got a grant to study at Loughborough University — one of the best British technical universities.
But STEM is not only about participating in experiments.
How can STEM education be useful for your child?
Science is inherently present in the world around us. Technology is rapidly infiltrating all areas of our lives. Thanks to the STEM approach, children can get acquainted with the logic of occurring phenomena and systematically study the world.
In the future, the only way to become an in-demand specialist is to have knowledge from a variety of fields of science, engineering, and technology. Even now, you can see that the most valuable jobs are interdisciplinary. And in STEM, all subjects are in close interaction with each other. This allows future generations to comprehend the complex and fascinating world in all its diversity.
---
You may also be interested:
Jobs of the future: what will our children do in 1-2 decades? 10 amazing professions which will be in-demand in the near future.
---
Working on real-life cases deepens students' understanding of how to use theoretical knowledge in life. Thus, it boosts their curiosity and helps to develop an engineering method of thinking. Learning becomes interesting, exciting, and useful. During such lessons, children make their own inventions with their hands. So they see how what they are learning now is integrated into their future and even the world's future.
But even if a child does not become an engineer or a scientist after graduating, the skills acquired during STEM classes will give him a significant advantage.
---
You may also be interested:
Who is a scientist: what does scientists actually do and what skills and qualities are neened to become one of them? 🚀
---
One of the core principles of STEM education is to teach a student to become self-confident in his ability to learn and become a lifelong independent learner. STEM's approach instills a love for exploration and personal evolution. The learning process becomes as important as its outcome. Students are encouraged to apply critical thinking and search for solutions independently without any instructions or guidance. Imagine how much this contributes to their problem-solving skills! And these are essential requirements of any rewarding job.
Another fundamental idea underpinning STEM is to help children acquire teamwork skills and to learn them to collaborate. During STEM classes, kids usually work together. Though, working as a team is different from just being in a group. In a team, everybody is trying to do the best they can to overcome critical situations together. Students learn to be good team players, express themselves clearly, and support their ideas with strong evidence. It helps to develop interpersonal and decision-making skills, which are the basics of management. All of this ensures a fundamentally new level of child development.
Why has STEM education become so important?
In the era of omnipresent globalization, scientific and technological innovation is becoming increasingly valuable. Some jobs still available today already seem to have an expiration date. In the next 15 years or so, many manual jobs will be automated, and others transformed. To succeed in this information and high-tech society, young people need to level up their capabilities as what was considered acceptable in the past is not enough anymore.
STEM is meant to foster a new generation of innovators and inventors. Through its new approach to learning, it teaches kids critical thinking and increases scientific literacy. All this will contribute to economic growth, productivity, and national success. There is no doubt that the majority of future professions will demand a primary knowledge of science and math.
What are the future benefits of STEM education?
The major benefit of choosing STEM education is that it provides enormous opportunities for a child's future career. And here are some reasons for this.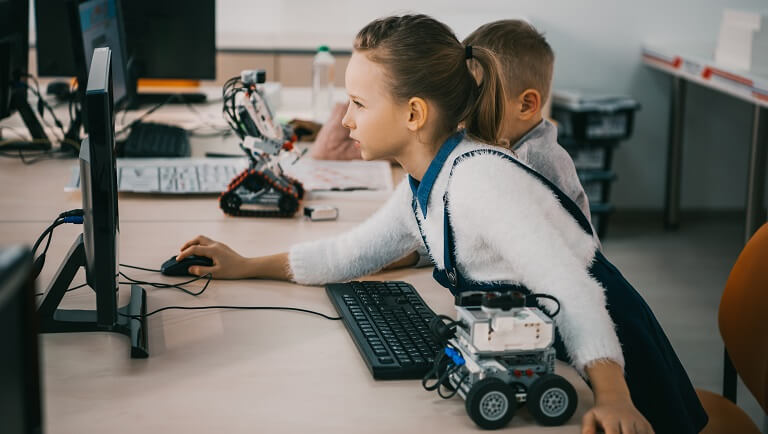 STEM jobs can be considered a key contributor to national economic growth and technological competitiveness on a global scale. That is why STEM fields have strong financial support from the state and large private companies that need science development in a particular area.
For example, NASA has created NASA STEM Engagement Enterprise, which provides students the opportunity to engage in its projects and gives access to its facilities. During internships, children work on real cases in space engineering and astrophysics. They take on the challenges posed by scientists, for example, to plan a manned mission to Mars.
Plenty of funds are created to support STEM fields, and their amount is growing rapidly. In 2020 The U.S. Department of Education invested $578 million to support high-quality STEM education and awarded $141 million in new grants and $437 million to continue existing projects that are making substantial progress. And here is a list of grants in the U.S. that supported STEM in 2020.
In many advanced countries such as Australia, Canada, Great Britain, China, Hong Kong, Singapore, STEM-education is being introduced starting from secondary school. Many public and private STEM training centers are opened.
STEM majors have more support, and students can benefit from various scholarships and a variety of conferences and competitions which are held regularly. All this creates great opportunities to establish useful connections and find future employment faster.
It means that there will be more opportunities in science in the future, and the income of the professionals of these fields is projected to grow. Statistics provided by Burning Glass Technologies show that professionals who have been educated in STEM fields have a higher income:

What type of jobs is available for STEM students?
All STEM disciplines respond to the challenges of our time. Engineering skills can be used not only to design new roads and bridges but in environmental improvement and much more. Mathematics, on the other hand, affects almost every field and activity we do in life.
Since STEM covers numerous advanced fields: bioengineering, computer science, astrophysics, strategic management, being a STEM graduate increases the chances to choose the most sophisticated jobs in high demand.
Here is the list of some high-paying professions and careers related to STEM:
Computing. It is related to creating computer machinery, developing software and hardware, and making computer systems behave intelligently. The list of activities is endless as anything that has to do with computers or programming is computing.
Computer Systems Analyst. They develop and improve customer-focused computer systems. This profession is projected to grow steadily over the next several years, providing more opportunities for specialists in this area.
Software Developer. They hold paramount posts in key industries: computer systems, electronics, and finance. We use their product every day: phone apps, social networks, content on mobile devices, etc.
Statistician. They are responsible for information gathering and detailed analysis, making connections between events and phenomena. By 2024 the relevance of statisticians is predicted to increase by 34%.
Actuary. The Actuary's expertise in math, statistics, and business analytics is essential when evaluating insurance products and risks. The demand for insurance analysts will only increase over the next decade.
Architecture and Engineering: aerospace engineers, agricultural engineers, drafting architects, bioengineering specialists, chemical engineers, computer engineers, electromechanical engineers, environmental engineers, health & safety engineers, etc.
Management: architectural and engineering managers, computer and information systems managers, natural science managers, etc.
Natural sciences and medicine: agricultural engineers, zoologists, astronomers, biochemists, biophysicists, ecologists, epidemiologists, specialists in food biotechnology and engineering, geologists, hydrologists, medical scientists, microbiologists, nuclear specialists, etc.
Who is hiring young STEM specialists?
The variety of STEM occupations is very wide and growing every year. That is why tech students are some of the most in-demand specialists in the labor market.
According to the Job Outlook 2019 by the National Association of Colleges and Employers, the major increase in hiring is happening in the chemical (pharmaceutical) manufacturing, computer and electronics manufacturing, and oil and gas extraction industries. And they are all related to STEM.
These industries are planning to recruit at least 30 percent more college graduates following years.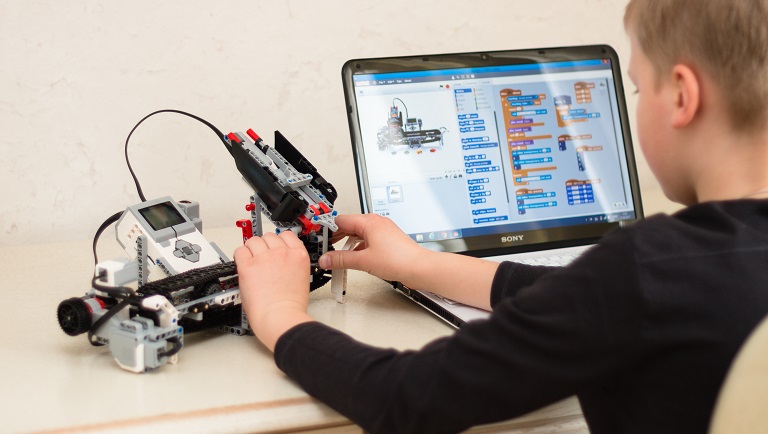 Furthermore, according to the Labor Market Analysis conducted by Burning Glass Technologies in 2018, many leading companies are strong in STEM fields, including the Internet of Things, artificial intelligence, fintech, virtual reality, blockchain, drone technology, mobile payment technology, robotics, and 3-D printing and other.
The curious thing about it is that these companies do not belong to the tech industry. That means that having cutting-edge tech skills in your curriculum will help you find a job not only in tech companies but practically everywhere.
As an example, Johnson & Johnson aims to produce custom orthopedics, and for this, it is investing in 3-D printing talent. The global real-estate firm JLL is trying to update its warehouses by making them more efficient. That is why they are looking for talents in fields like the Internet of Things and robotics.
What are the possible disadvantages of STEM education?
While reading about high salaries and a big demand for STEM-skilled students, it is important to remember that all this is possible if a child is interested in these subjects.
Moreover, STEM may seem fun but also demands a lot of work and dedication. It is easy to fall behind if you can not keep up with the tempo of your studies. And STEM does require that a student makes steady progress in many subjects simultaneously. It seems logical that students need a solid base of knowledge in subjects to conduct those experiments in the classroom. That is why they are often loaded with heavy homework and need to spend extra hours studying outside of class.
In the beginning, it can be hard for a student to adjust to the new way of learning. If he is used to step-by-step instructions and "strictly follow the rules" type of learning, he may feel lost and not know what to do with all this freedom. It will take time to adapt.
Another difficulty is related to the problem of evaluating kids' achievements. STEM educational approach requires a shift in the way you grade student's work. Evaluation based on tests simply no longer applies.
How are you supposed to grade a project where children were not instructed on how to implement a task? How to distinguish whether the result is good or bad? If a child is used to the traditional educational program, even becoming comfortable with the new system of learning can be a great result for today. The same flexibility is requested from an educator. He needs to learn to adapt his strategies and take new directions if needed.
Those who decide to pursue a STEM career need to keep in mind one more thing. STEM jobs change particularly rapidly due to never-stopping technological progress. This change introduces new jobs and eliminates the old ones even related to STEM.
According to research conducted by a Harvard University professor, skill turnover is much higher in STEM fields than in other occupations. It leads to some middle-aged professionals quitting STEM occupations and having to start over. He concludes that the initially high salary can drop by more than 50 percent after the first 10 years or so of a STEM career.
How to introduce a child to STEM?
The STEM approach can be applied everywhere. It doesn't necessarily require expensive labs and equipment. Moreover, STEM can be practiced at any age. Curiosity and creativity, which every child naturally posses are enough for this. When a 3-year-old is enthusiastically assembling a LEGO constructor, it may be a sign that a future engineer is growing in him.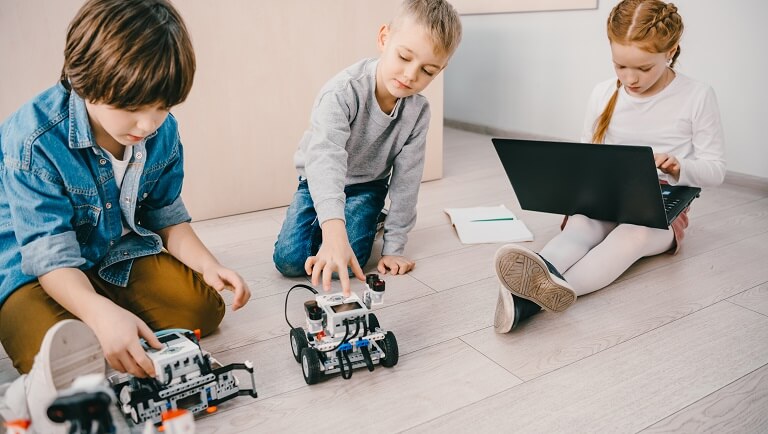 How to inspire a kid to use flexible thinking and to always explore further? A lot depends on a parent's attitude. A fear of new things crushes kid's curiosity completely and prevents them from developing STEM skills. So, to start with, you need to create an atmosphere where he or she feels safe to explore new things and share his discoveries. You need to encourage and help a kid learn new things.
Introducing science in a kid's life is easier than one may think. There is a myriad of activities that you can do together. For one, you can explore the outdoors together, go out more. The idea is to let a child get acquainted with natural materials such as rocks, soils, water, etc.  Having an animal at home also boosts a child's curiosity. Consider it as a first introduction to biology.
Using different ways to play also stimulates a child to think in different manners. During exploratory play, children use their senses to discover the world around them. This type of play can get really messy as it involves covering hands in paints or mud.
During pretend-play, kids tend to rely on their imagination. Do not underestimate this type of play, as this is how they actually develop their thinking abilities. Also, you can use it as a math activity. You can set up an imaginary shop and have a child pretend to be a cashier who sells things. He will have to deal with counting by calculating prices or giving change.
Engineering skills help to understand how to use things to make them work for you, address your needs. The easiest thing to do is to ask a child to put together a LEGO construction not according to the instructions but using his imagination. So he tries to build something of his own, different from an image on the package.
To keep the passion for learning and discovering strong, you need to nurture it by constantly providing things that keep your kid excited and interested. There are plenty of toys and games created to stimulate STEM skills.
For example, there are coding robots that appeal to all ages and are available for any skill level, and also fun to use. With the help of the app, kids can learn to code even in the toddler stage. Or you can buy STEM kits which are science boxes with all the tools you need to conduct chemistry and physics experiments. If you want to work on building and engineering skills, there are various cool building sets that help develop spatial reasoning. 
An amazing toy to stimulate your child's brain for hours is the award-winning LittleBits Droid Inventor Kit which would be perfect for Star Wars fans. Kids can create their own droid and bring it to life with simple block coding. There are over 22 missions to complete, and thanks to the Droid Inventor app, kids can give it new abilities. With this toy, a child can keep inventing for a long time.
Something very simple yet still efficient is to stimulate children to read more on the topic. You can get a magazine subscription or buy books on the topic. For example, there is a great STEM magazine"Smore", targeting girls aged 7 and up, which inspires and provides good role models.
As you can see, STEM is not just a fashion trend in education. Now it is the most real and effective approach to solve the world's global problems: in ecology, medicine, engineering, etc. It is hard to imagine the future without high-class specialists and scientists. That is why so many schools are starting to use this approach in education.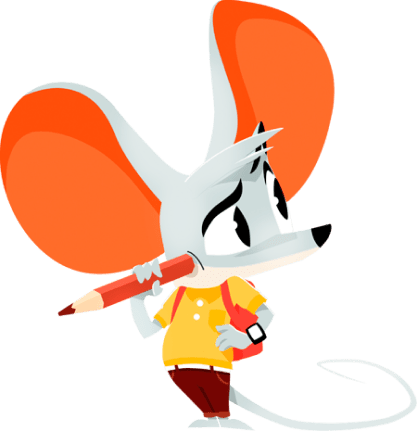 Subscribe to EdCraft!
Leave an e-mail so you don't miss
new engaging articles